History
OHSA was founded by our current Managing Director, Mr. Simon Phillips and his amazing wife Tracey. Simon grew up in the Victorian Mallee on a sheep and wheat farm (near a small country town called Patchewollock) when he headed off to the big smoke (Melbourne) at 17 to pursue a professional AFL football career with Carlton (although he is a Kangaroos and now also a Broncos & Cowboys supporter), however he wasn't very good (he will tell you otherwise though) so he stuck at his University studies (in Melbourne and then Adelaide) and completed an Allied Health Degree and worked in healthcare institutions.  He then traveled to Qld to work for the Worker's Compensation Board of Qld as a rehabilitation therapist for injured workers and then pursued further tertiary studies in OH&S securing a job as a Safety Consultant for the NSCA. He met his wife Tracey (born and raised in Nambour) whilst volunteering in Brisbane for a Youth Guidance program working with street kids. After 8 years plying his trade for the NSCA and travelling throughout the length and breadth of Australia and overseas, solving WHS issues through every industry imaginable, they decided after the arrival of their first baby girl (they now have four beautiful daughters), that a life change was on the cards and in 2002 established their own consultancy business from under their house in Shorncliffe, Brisbane. With the help of some incredible staff and awesome clients, OHSA has since become one of the most successful and awarded WHS consulting and training companies in Australia. Please see below some of our Awards, Projects and Cases (our people have been engaged to deliver).
Whilst we love seeing our clients achieve fantastic and durable results, we are most proud of the scores of major international and local community based projects we have been fortunate to have been a part of. We have funded the building of orphanges around the globe, assisted with railways kids in India, sunk water wells, funded childcare centres and teachers homes in Africa, been the predominant funder for a food bank in an urban fringe community feeding hundreds of people every week for the past 5 years, assisted with Make – a – Wish Foundation and lots of other projects, initiatives and various charities – some of which you can see below. Thank you to you, our client, for making it possible for us to pass on some of your fees to these projects.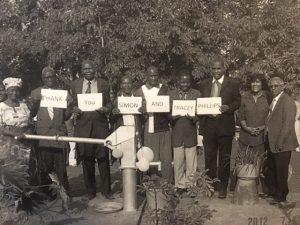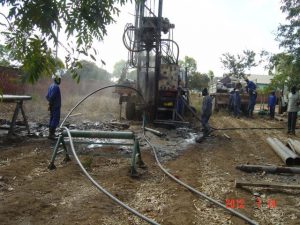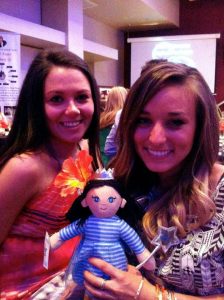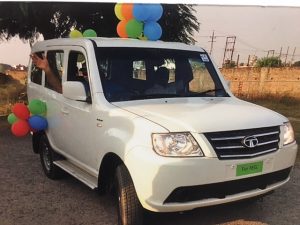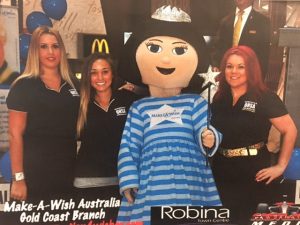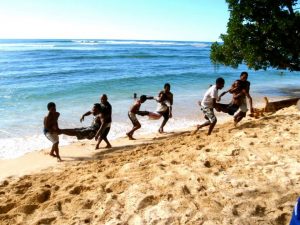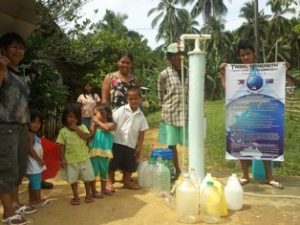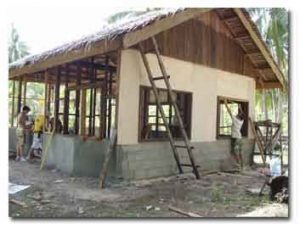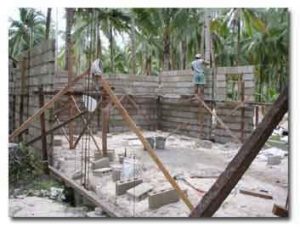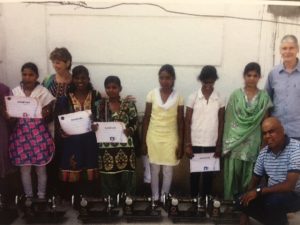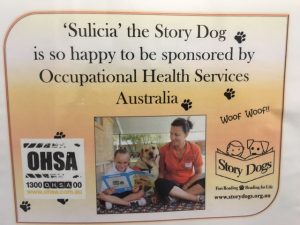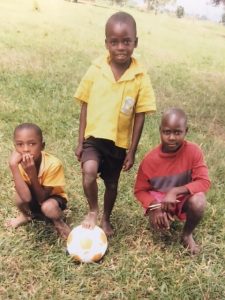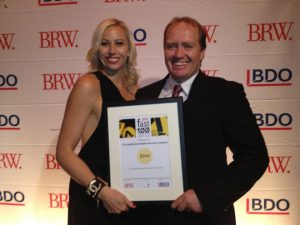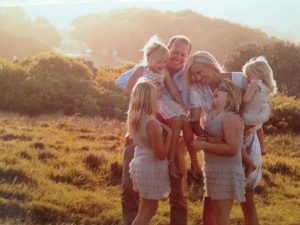 OHSA Awards for Excellence
Placed 82nd on BRW's Fast 100 list for 2012.
Winner of the 2009 Excellence Award for the QLD Community Safety Awards RTO for 2007
Mining Industry Skills Centre QLD Best Training Processes & Practices of the Year: – Large Company RTO for 2006
Mining Industry Skills Centre QLD Metalliferous Trainee of the Year Award Health Promotions RTO for 2006
Mining Industry Skills Centre QLD Coal Employer of the Year
Winner of the 2009 Excellence Award for the QLD Community Safety Awards RTO for 2006
Mining Industry Skills Centre QLD Coal Employer of the Year
Winner of the 2009 Excellence Award for the QLD Community Safety Awards presented by the Minister of Community Safety: – August 26th, 2009 at Parliament House
Qld Global Winner of Volvo/Mack Best Corporate Health Program 2009 Awarded in September 2009 in Sweden.
Projects (Sample)
Invited to convene Safety Conference for Forestry Industry in Marysville, Vic 2017 due to recent spate of fatalities.
Engaged by Emergency Services Organisation as consultant for the selection of Defibrillators.
Selected by Ambulance Services Organisation as a subject matter expert for the selection of power assisted ambulance stretchers.
Invited presenter for the Australian Government Funded Pilot Program 'Resources Connect' to assist Australian suppliers to improve business capabilities within the mining and energy sectors and enhance their global competitiveness.
Requested Chinese Embassy in Canberra to personally meet Chinese Delegation from Fujian Province ranging from Vice Mayor, Directors, Deputy Directors, Division Chiefs, Vice Divisional Chiefs to discuss current and emerging Australian OH&S, Mining methodologies
Invited to Hong Kong to speak to Chinese heads of industry, government & academia about OH&S and Mining / Construction;
Engaged to review Brazilian Embraer Jets in Toronto Canada for Virgin Blue Airlines;
Engaged to review of F1/11 Fighter Jet Fuel Tank Entry Project Amberley;
Awarded Minister's Award of Excellence August 2009 by Community Services Minister at Qld. Parliament for Development of a risk management system for Qld Emergency Services department;
Invited by the Department of Mines & Energy and Queensland Mining Council to present independent human factors research about Moura disaster and Gas Protocol recommendations;
Selected to provide advice with introduction of Belaz Mining Rear Dump Trucks into Bowen Basin;
Engaged by Federal Australian Air Services Authority to assist develop Systems & provide Training to Manage Projects & Contractors for over $1B infrastructure roll – out. Delivered to Project Managers throughout Australia. Subsequently engaged to develop site supervisors training program.
Engaged to develop Risk Management Facilitation Workshop for $500M Coal Handling Preparation Plant in Central Queensland.
Selected to investigate patient fatalities by emergency services organisation;
Selected as International Human Factors Expert to Investigate Queensland Rail's near-miss train disaster at Umolo, Rockhampton – selected by both State and Federal Transport Departments as the Independent Australian Human Factor's Expert;
Selected to Develop & Project Manage the Review, Development & Implementation of Queensland Rail's Medical Fitness Standards which became benchmark for New National Standards;
Requested to assist in the development of a new loss control management system after the fatal explosion disaster at Porgera Mine – Papua New Guinea;
Selected as independent international expert adjudicator from a wide range of Australian & International risk management consultants to assist the Industrial Relations Commissioner to independently validate the safety systems of the largest public transportation group in Queensland;
Engaged to develop and deliver Accident Investigation, Risk Management / JSA, Drug and Alcohol, Take 5, Injury Management, Safety Officer / Representative and Manual Handling programs for one of the largest coal ports in Australia;
Conducted extensive plant access/egress study for mining client with engineering recommendations;
Selected by Queensland Fire & Rescue Authority to project manage the selection and design of the new medium urban pumper fire appliances;
Part-Time Lecturer and Visiting Lecturer to a number of Universities.
Key-note and guest speaker at numerous safety conferences.
Frequently commissioned by various leading legal firms as an expert witness for personal injury tort claims and safety management system compliance;
Selected to investigate whole body vibration and other matters of Queensland Rail's high-speed tilt-train.
Selected to develop new shift-work schedules for public sector maritime client;
Conducted 1000's of manual handling risk assessments over past 22 years and developed numerous award winning programs for manual handling / ergonomic risks.
Engaged regularly by the court to provide expert evidence for manual handling injuries.
Conducted 100's of whole body vibration monitoring assessments including post-incident and OEM vs. OEM;
Selected to review and select life rescue equipment and patient handling equipment for emergency services client;
Provided dust and noise monitoring with desalination plant project;
Developed traffic flow management plan for Mt Whaleback, BHP Newman – WA;
Introduced no-lift manual handling patient risk management system into RBH, RPA, Calvary Health Tasmania, NT Health, Aboriginal Hostels Ltd., and over 100 other hospital and aged care facilities and numerous universities and TAFE colleges throughout Australia;
Reviewed work at heights requirements for power transmission client in response to DWPH&S notice;
Assisted with the design and conducted pre-commission audit for 50,000m2 distribution warehouse;
Assisting Construction Company to implement procedures and train staff for Office of Federal Safety Accreditation.
Expert Witness Cases (Sample)
Arm injury picking automotive parts.
Shoulder injury lifting truck flywheel.
Perilymph fistula injury whilst performing forceful exertion.
Shoulder injury pushing trolleys.
Chemical burns and nerve damage due to battery explosion.
Back injury in spray painting booth.
Luggage handling injury with baggage handlers.
Injury pushing aircraft mobile walkways.
Hand arm vibration injury using vibrating hand tools.
Shoulder injury whilst shopping in women's department store.
Slip in toilet at public hospital.
Injury placing wheelchair bound traveller into aircraft.
Fall down steps at hotel.
Back injury lifting disabled children.
Ankle injury stepping out of bus.
Foot injury stepping of platform.
Back and pelvis injury falling of scaffolding.
Compression injuries from trench collapse.
Heat stress from tower / pole climbing.
Shoulder injury operating fork truck.
Back injury turning metal rails.
Slip around hotel pool.
Trip on hotel path at night.
Collapsed vertebrae whilst driving truck.
Shoulder injury to dogman slinging load.
Post traumatic stress disorder when security guard assaulted on a train platform.
Disc injury due to whole body vibration.
Fall in a public place on polished floors.
Fall in a hospital shower.
Hand injury with unguarded plant.
Back injury lifting manhole cover.
Back injury lifting a piano.
Trip and fall from a bus.
Wrist injury to boner.
Carpal tunnel injury handling chickens.
Back injury lifting steel carton.
Knee injury stepping off a pallet truck.
Back injury pushing pallet jack.
Neck injury to meat slicer in abattoirs.
Back injury unloading 40ft container.
Fractured pelvis falling from scaffolding.
Trip on pool carpet in serviced apartments.
Back injury to cleaner lifting garbage bags.
Slip, trip and fall from a mobile home.
Fall from domestic building.
Slip in workplace toilet.
Back injury whilst driving a forklift.
Back injury falling from chair in corrective services facility.