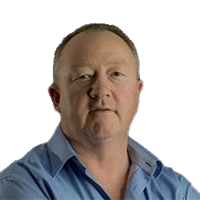 My name is Brett Thompson and I am a mining engineer with over 30 years experience in the international mining industry, including appointments as GM/SSE at a number of QLD coal mines in recent years. I have to date participated in the Supervisor S123 course as well as the G2 risk management course for supervisors and Standard 11 generic induction. The courses were professionally run with engaging trainers, interesting and informative course materials and very well presented. Despite having been in the industry for many years, the courses provided me with valuable insights into current industry practices particularly around risk management and communications – I learned quite a lot of new material and refreshed things that I had forgotten….I will certainly use OHSA again for future competency updates and would not hesitate to recommend them as a quality and professional RTO.
We have been associated with OHSA since 2010. At times we have had the need to use other training providers so we have a good comparison between companies. OHSA provide us with the most hassle free relationship. In a service provider we require: Training Content Experience, Professional Trainer / Assessors and Ease of Booking and Enrolment. OHSA tick ALL the boxes with Quality Service, Quality Product, Quality People. Really you wouldn't want to go anywhere else.
Laurie Roberts
Manager Operations
Initial Response & Safety (I.R.S).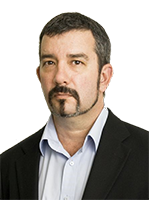 Over the past 15 years I have engaged OHSA on numerous occasions in various industries, to provide targeted WH&S solutions. From basic White Card training to specialized manual handling and ergonomic programs, developed for defence aircraft fuel tank maintenance. In that time OHSA have always provided professional services and products tailored to our business needs. Their team of specialists come from various backgrounds and professions which give them the capability of understanding WH&S requirements across many industry sectors. OHSA continue to be one of my preferred providers of WH&S solutions and will be well into the future.
Leon Lindley
Systems Manager (HSEQ) OHL Construction Pacific Pty Ltd – Australia Pacific Region
How's things?
I just wanted to touch base with early on as we are planning on sending some overseas worker to you guys for training and some may need a little more help than your standard participant. The guys are from the ….. company that are the manufacturers of the tunnel boring machine we will be using here at ……. The guys will be here in an overseeing type role during the build of the machine and commencement of operation and just about all of them come from different countries of origin however are well educated and experienced in their role …. We are putting them through your courses as we know that you guys do a good job.

Thanks
Joseph Mcardle
HSE Manager
Redpath (Australia) Pty Limited
Just thought I'd drop you line to thank you for your time and effort these past two days on the Standard 11 Induction Course. I've done quite a few safety and safety orientated courses over the years; some much longer than the two days we spent with you. However, having said that, I can honestly say that I have taken more from the past two days with you than I did on any of the other courses. It is always good to listen to people who have been at the 'coal face' (excuse the pun) of high risk and dangerous work and experienced the highs and lows associated with such activities and, are still able to talk about it with enthusiasm and passion.  Good stuff mate
Cheers
James (Jim) Northfield
"We have worked with OHSA for about 15 years now and have placed great faith in their advice on various learning and development issues pertaining to our participation as a contractor in the QLD Resource Industry."– C.T Sodexo
Hi, I am also aiming for the OCE in the long term……. I am aware that you and the OHSA team are one of if not the best in the business, hence my actually re-doing some courses (confined Space) with OHSA that were at best a 'Joke' with other providers.
All the best.
Cheers
Karl Cameron
Thank you very much for how prompt the turn around was, really appreciated.
Mitch Finch
HSE Advisor
South Walker Creek
How are you Chris

Its Zallman Saxby I've done the Supervisors course with you a couple of weeks ago, I'm now on site (Caval) with Bechtel. Everything is going good i'm enjoying the change from a contractor to EPCM so far anyway. Why I'm emailing you is that when I done the course with you it was the third time I'd done it and wasn't expecting to get much if anything out of it, but I was so wrong I actually really enjoyed it. I just wanted to ask if in the future if you were running any other management and or leadership courses or know of any that you'd recommend could you please let me know as I believe I could learn so much from yourself and enjoyed how you presented.
Anyway thanks again
Regards
Zallman
Hi Simon.
Just a quick note to say thanks very much for going above and beyond on assisting us with the rapid turnaround on the s123 yesterday. I will be sure to use OHSA in future for our own training as much as possible and will be giving everyone we talk to including contractors and peers your name.
Again much appreciated, you got us out of a bind.
Sincerely
Damien Stephens
Exploration Manager – Regional
Sandfire Resources
'.. for some positive feedback, we had E.D and K.L attend the 1 day RTW course 2 weeks ago and they absolutely loved it. They said it was really engaging and the trainer was fantastic. I rarely get feedback from any one unless I ask and it is usually a "oh yeah it was fine" so just thought you might like this feedback also. Thank you
Regards,
Emily Jamieson
National Training Coordinator
Toll NQX
When it comes to Workplace Health & Safety  there are loads of RTO's that talk a good game, but Simon and the team at OHSA help you make it happen. They have enabled me, coached me and given me the confidence to share my new found knowledge in WHS. It's the industry knowledge that gives them the edge over other training organisations by engaging customers and industry commentators alike, and that's why I continue to recommend them to my peers.
Scott Herbert
WHS Advisor
Hi Simon, I'm also glad to hear we will be working together. You have a very good reputation within our business, and the Project Managers course you (developed) and delivered a few years ago is still considered highly valuable; I'm hoping the WHS course will be as revered…. Have a great weekend! Kind regards,
K.Ryan.
Program Manager
Aviation Rescue Fire Fighting Services
Airservices Australia
ICAM Lead Incident Investigation
I thoroughly enjoyed the course and have provided very positive feedback to our Training Department about OHSA.
TANIA COLE
DOCUMENT CONTROLLER & SYSTEMS AUDITOR
NEW PARALLEL RUNWAY PROJECT
BRISBANE AIRPORT CORPORATION PTY LIMITED